ArtBizJam 2017!
We are pleased to announce information about ArtBizJam 2017 – our 5th anniversary! ArtBizJam 2017 will be held Oct. 3 through Oct 8, 2017 at the beautiful Cedar Crest Lodge, an award winning Bed and Breakfast near Kansas City.
We are adding an extra day this year filled with a special artist tour to a leading giftware company – DEMDACO! In addition, 3 product developers will be guest instructors! So enjoy looking through the website for more information on a super special 5th anniversary ArtBizJam! We would love to have you join us!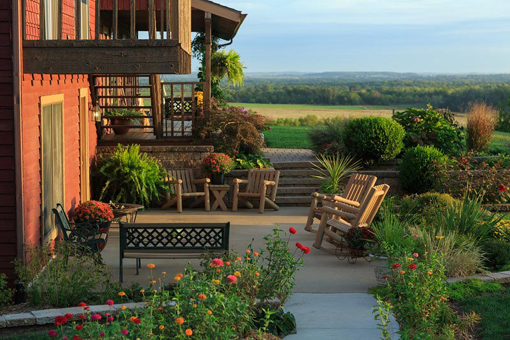 Artists love to get together and "jam" – play with creativeness, learn new things, network, talk and just enjoy the camaraderie  (and maybe a glass of wine or two when given the opportunity)! From this love of jamming by artists, the idea of ArtBizJam was formed. We added product developers to give insight from a manufacturer's view – what they look for in developing a new product line and how they work with licensing artists.
We created ArtBizJam for artists like you, who love their art business with the passion necessary for that business and want to learn more in how to expand their businesses. Then we choose a beautiful locationfor further inspiration.
We work together to create a class schedule that will maximize your business growth and rejuvenate your creativeness while giving you an extraordinary experience that you will treasure always. We also have some fun surprises! This will be the retreat of all retreats! No one says you can't have fun along with business…and that's our philosophy!!
Our goal is for you to have the best possible experience, light your inner fire and return to your studios fully energized and armed with the knowledge for success.
Due to the small intimate setting of this retreat, spaces will be limited! Visit the ArtBizJam website pages to learn more about the next ABJ 2017.  Be sure to sign up for the ArtBizJam newsletter for additional information!
In everyone's life, at some time, our inner fire goes out. It is then burst into flame by an encounter with another human being. We should all be thankful for those people who rekindle the inner spirit. Albert Schweitzer (1875 -1965)

We would love to have you join our ArtBizJam Facebook group.
Please sign up for our newsletter for information on our next annual ArtBizJam in 2017