These accomplished product managers and artists are united to create the unique ArtBizJam 2017!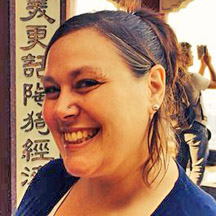 Laura Pagley – With enthusiasm and vision, Laura Pagley loves to work and collaborate with artists to create inspired brands within the home and giftware arenas. Laura is a product development leader and sourcing professional and is currently the VP of Product Development and Global Sourcing for Boston Warehouse.
Laura got her start in the industry working in the specialty channel of retail business throughout her education at Franklin Pierce College. As a result of her extensive work history, she has amassed over 25 years of experience in both retail and product development channels. Laura most recently led the specialty team at CR Gibson in Nashville, TN, growing the business while partnering heavily with licensed artists and in pioneering new categories for the company. Laura's strength is leading a team that develops on trend product to fill current market needs in both the specialty and key account markets.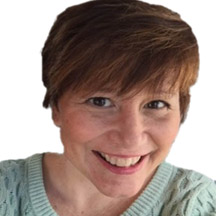 Julie Puntch – Julie Puntch is a gift and home industry veteran whose creative abilities have added millions of dollars of revenue to companies such as Enesco, Kurt Adler, Roman, and DEMDACO.
Julie has had the unique opportunity to view business from a wide range of perspectives.  She has been Vice President of Product Development and Marketing for a $100,000,000 company, owned her own creative consulting business, developed and licensed her own jewelry business and is currently the Creative Director for the Fashion and Baby divisions at DEMDACO.
Julie has been in the shoes of the designer and the decision-maker on the other side of the phone.  She has traveled extensively in Asia and has a deep understanding of getting an idea from concept to marketable product.  Julie is inspired by a constant flow of creative energy that she finds in people around her and herself.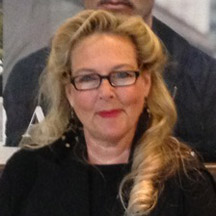 Linda Simpson – After many years of developing product lines for the gift industry, Linda Simpson began building Imagination Network in 2009 to design and develop products, packaging and brands for companies worldwide. Linda's areas of expertise include Home Furnishings, Decorative Accessories, Holiday Trim, Tabletop and Fashion Accessories with worldwide exposure to retail and wholesale innovators.
Linda's career includes leadership roles at Bloomingdales, Syratech Corporation (Wallace International, Towle Silversmiths), SILVESTRI, DEMDACO, and Enesco/Department 56 where she identified and secured licensed properties and developed innovative multi-million dollar programs.
With Imagination Network, Linda has created products for Bloomingdales, Macys, Target, Harrods, Asia Society and the the Care Foundation, just to name a few.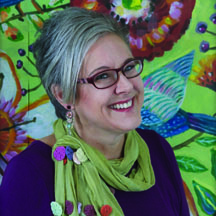 Lori Siebert – Lori had a turning point in her life at the age of 6 when she won a ribbon at a local art competition for her painting of "JoJo" the clown. She began taking private art classes at the age of 7 and with no slowing down, went on to graduate with a degree in Graphic Design from the University of Cincinatti, one of the top ten design schools in the nation.
Just 3 years after graduating, she started her own design firm as a graphic designer, creating branding and print collateral and working on projects for local arts organizations that allowed her a bit more creative freedom. Lori's talent led her to having a client list that included Nickelodeon, Universal Studios, Bath & Body Works, and Target. The work for Target introduced Lori to the business of art licensing.
She is represented by Courtney Davis, a top licensing agency. Her steadily growing client list includes Creative Co-Op, Demdaco, Natural Life, Evergreen, Certified International, CR Gibson, Lang and many others. Her designs are featured on tabletop, gift, fabric, paper, home decor and women's accessories.  Lori's studio creates everything from illustrated collections to spec renderings and 3-D prototypes to make top selling products. Licensing creates the circle back to Lori's childhood love of making something creative.  She can't get enough of turning an idea into something real and beautiful and considers herself blessed and so very lucky every day to make a living this way. To learn more about Lori, please visit her website.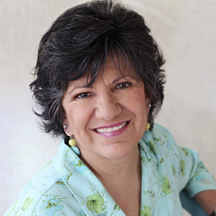 Phyllis Dobbs – Passions for color and creating joined together to keep Phyllis focused on art and design throughout her life. Phyllis  learned all forms of needle art at a very early age and continued to learn through the years with numerous classes on craft techniques, art and painting as well as a degree in Interior Design from the University of Alabama. The love of needlework led Phyllis to form her own business, Lucky Duck Designs, to design and publish cross stitch books based on her art. She expanded to include quilt patterns and has authored several quilt books.
When a lifelong love of fabrics created a desire to design fabrics, Phyllis turned to her painting skills to create art for fabrics and licensing. Her first fabric collection was featured in Hancock Fabrics "Designer Series" that led to a job with a manufacturer to design ribbons and textile home decor products during many trips to China. Phyllis then began designing for a major fabric company, creating fabric designs in her whimsical style.
Phyllis focuses her art and designs on licensing while continuing to design quilts. Her art had been featured on bedding, fabrics, and textile products as well as products for gift, garden and stationery. She is represented by a top agency, Jewel Branding & Licensing. You can find more about Phyllis on her website.